MODERN AND ENVIRONMENTALLY FRIENDLY
SOLUTIONS ALSO IN YOUR CITY
We are changing the public space
Dopady konzumnej spoločnosti nás motivovali založiť modernú spoločnosť, ktorá prináša ekologické a verejno–prospešné riešenia pre obce, mestá a veľké spoločnosti. Zameriavame sa na vývoj a realizáciu inovatívnych produktov, ktoré pomôžu budovať kvalitné zázemie pre obyvateľov – mobiliár pre chodcov a cyklistov, inteligentné uzamykateľné prístrešky, systémy zdieľaných bicyklov a pod.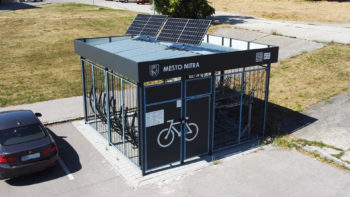 Nitra 116 parking spaces The Cyklosafe system of lockable bike shelters in the city of Nitra creates a reliable and safe complementary service to the cycling infrastructure. Three
FIND OUT MORE "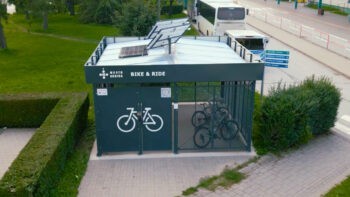 Senica 118 parking spaces In the town of Senica, two Cyklosafe Lite's with SMART technology (chip input and also app, camera, lighting, etc.) powered by photovoltaic panels
FIND OUT MORE "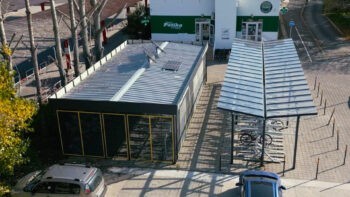 SHAMORIN 298 parking spaces Large-capacity Cyklosafe Lite Atyp as Smart lockable bike shelter (chip input and also app, camera, lighting and more) along with modern and
FIND OUT MORE "